The Moose Lake Area Chamber of Commerce is proud of the strong business community in the area.  In an effort to further build, unite and strengthen that community we will be hosting local networking events.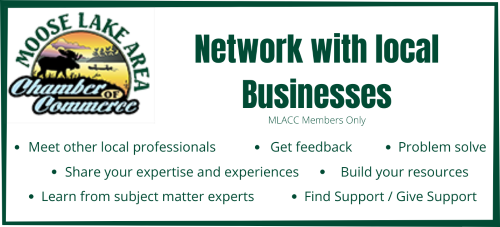 Please RSVP
This is a free event to attend.
Bring business cards (or other items) to hand out.
Each event will start with introductions and followed by a speaker.
If you wish to speak at a networking event, have a topic you would like discussed or speaker suggestions please email us at mooselakechamber@gmail.com.