Second Saturday in August
Come and Tri Moose Lake, a great small town triathlon. First time racer or veteran triathlete, our sprint triathlon is fun for the whole family. Enjoy the beautiful scenery while taking a dip in Moosehead Lake, bike the Munger Trail and quiet country roads, and finish with a smooth run through residential Moose Lake with fun water views. Stick around after the triathlon, because each racer will receive coupons and promotions from local businesses.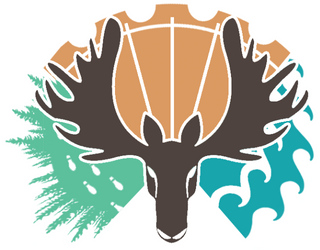 Sprint Distances:
Swim ~ .4 miles
Bike ~ 12.5 miles
Run ~ 3.1 miles
Friends of Moose Lake Triathlon
Friends of Moose Lake Triathlon is fun, slightly informal, training group.  Meeting every Tuesday evening (weather permitting) between April and August focusing on swimming, biking and running.  This group is not exclusive to Moose Lake Triathlon participates but is geared toward training for a sprint triathlon.  Everyone is welcome.
Find out where they are meeting next by checking out their facebook page or email Gwen Petersen at Msgls@yahoo.com
** This group while supported by the Moose Lake Triathlon is not a Moose Lake Triathlon event and therefore is not responsible/ liable for this event. ***
The 2022 Moose Lake Triathlon was the first triathlon my husband and I ever did! It was a blast and I would definitely recommend making this your first, if you've never done one before! The feel of the event was official enough that I felt safe, that things were well coordinated and the support staff were well prepared, BUT it wasn't so official that I felt like I didn't belong. As a newbie, all it would have taken was for one experienced attendee to be an a-hole about me being there and being lost/slow and I would have sworn off triathlons forever. The folks I interacted with, including the participants, were kind and jovial. It really felt like everyone there, even those out to go fast and set PRs, was also there to have a good time and to encourage one another. 
The swim portion of this race was, by far, the farthest I've ever swam in my entire life. I practiced my crawl stroke before the race, but wasn't able to coordinate my breathing, heart rate and nerves enough to execute in the open water, so I swam the entire half-mile doing the breaststroke and backstroke, with my face above water the whole way. It was an inefficient approach, but it is possible to finish with other beginner level swimmers with that approach! 
Moose Lake is a BEAUTIFUL destination which also added to the experience. To top it all off, there was clear guidance in the race guidebook that helped us prepare and know what to expect. There were volunteers at each important milestone (even for those of us at the back of the pack). The spectators were wonderful, cheering along the route and at the finish. And possibly most importantly, the t-shirts had a cool design with a big moose head and were super comfy, and the participant medals also had a moose head and were MADE OUT OF WOOD! There is lots to love about this race!
Kate Ray (2022)
Moose Lake Triathlon has the best of both worlds- small town charm with big time perks!
When I was looking into the race, I found the website and Facebook page to be very up to date and user-friendly. The pre race communication was clear and helpful. When I arrived at the venue the volunteers were ready for action. My race bag was full of valuable coupons for things like free ice cream and beer as well as a really cool medal (actually wooden and doubles as a coaster), and a great looking T-shirt. The venue/park was a great place for my husband to spectate and hang out with our dog.  The swim course was simple and well marked. The bike course was also well marked and a nice mix of roads and bike path. The out and back run through the neighborhoods along the lake was a great way to finish this fun and friendly race! 
Amy Wooley (2022 Top Female Finisher)
Thanks for another great race!! See ya next year!!
Tim C. (2023)
No-Refunds - the race will run rain or shine. If lightning or other conditions are deemed unsafe, we will postpone for up to 90 minutes, after which race will be cancelled.
Proceeds beyond expenses will go towards the Moose Lake Area Chamber of Commerce and its efforts to provide attractive recreational, living and business opportunities in our community.