Home of the largest Lake Superior Agate!
 To gather, retain or collect rock, gravel and agate in Carlton County, MN an Agate Picking Permit must be obtained.
Click on this link https://www.co.carlton.mn.us/196/Agate-Picking-Permit to complete the Agate Permit Form.
Please contact the Carlton County Transportation office if you have questions, 218-384-9150.
Agate Permits are valid through Oct. 31st of each year. The Carlton County gravel pits close on Oct. 31st for agate picking and will reopen in the spring when the weather permits. Agate picking is only allowed during daylight hours.
Carlton County owns several gravel pits through out the county. Public access is restricted as these pits can be hazardous due to the gravel mining operations, material processing, and heavy equipment traffic. However, there are three County owned pits that are known for the presence of agates.
A permit is available to grant permission to enter the Hatchery Pit, Soo Line Pit and Airport Pit for the purpose of searching for and collecting agates and other semi-precious stones. Restrictions listed in the permit must be adhered to.
Click the link below to fill out the Agate Permit:
How to Obtain an Agate Permit
If you are unable to complete the permit via the online link you can stop by the Chamber's office during office offers and purchase them for a small fee of $3, which helps to cover overhead costs for printing.
4524 S. Arrowhead Lane in Moose Lake to obtain the maps.
Summer Hours (Memorial-Labor Day)
Monday - Friday 9am-3pm
Sat. 9am-1pm
Winter Season Hours (After Labor Day-Memorial Day)
M-W-F 10am-3pm.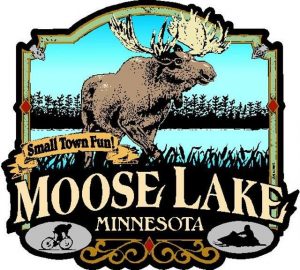 Carlton County Agate Picking Map
A Carlton County Agate Picking Map includes a site directions and instructions on how to locate the gravel pits.